Investing in Top Communication Stocks
The communication services sector encompasses two kinds of companies:
Information technology companies use computers and software to help businesses and individuals stay connected.
Telecommunications companies provide infrastructure and services to distribute information through television transmissions, broadband internet, mobile wireless, and more.
Stock returns for leading telecommunications companies have lagged those of top tech companies in recent decades. But no other broadly defined sector has driven more economic expansion over the last century, and communications companies will continue powering growth in the decades to come.
The best communication stocks of 2020
AT&T
This company operates the U.S.'s second-largest mobile wireless network and is the country's largest pay-television provider through its DirecTV subsidiary. AT&T's (NYSE:T) WarnerMedia division is also one of the world's biggest and most influential entertainment businesses and encompasses television networks including CNN, TNT, and HBO and franchises including DC Comics, The Conjuring, and films set in the Harry Potter universe.
AT&T's DirecTV unit is under pressure from cord-cutting trends, but the telecom giant's strengths in mobile wireless position it to benefit as 5G network availability and adoption increase and as its entertainment unit creates opportunities to bundle content and wireless service and pursue growth in digital advertising.
Verizon
Verizon (NYSE:VZ) has more mobile wireless subscribers than any other U.S. carrier, and its user-base advantage and top-rated service have the telecom leader positioned to benefit as consumers and businesses adopt 5G. The company has less exposure to the declining pay-TV space compared to AT&T, while also lacking its chief rival's strengths in entertainment content.
Verizon is more focused on mobile wireless service, but it has media ventures of its own. The company's media division includes Yahoo!, AOL, and HuffPost, and the telecommunications leader could leverage its large mobile-wireless user base to bolster its content businesses and explore emerging growth opportunities including online sports betting.
Netflix
The pioneer of subscription-based streaming video in the U.S., Netflix (NASDAQ:NFLX) has built a massive audience in the country. Expanding in the domestic market will be more difficult going forward, but the company is quickly expanding its business internationally and still has a long runway for growth.

Netflix has impressive brand strength, and well-received series including Stranger Things, Orange Is the New Black, and Thirteen Reasons Why have brought viewers to the service and helped persuade them to stick around. Massive content spending and a focus on exclusive programming allowed the company to rapidly expand its revenue and subscriber base, and the business has long-term growth potential as it continues to expand and tailor content offerings in international markets and raise subscription prices.
Facebook
With billions of users across its collection of social media platforms, Facebook (NASDAQ:FB) is a huge player in communications. The company generates tremendous revenue from digital advertising services integrated across Instagram and its namesake social network, and its user base's incredible size and levels of engagement present opportunities to expand into areas including digital payments and e-commerce.

The social media leader is also expanding in the original content space, licensing and producing exclusive videos for its Facebook Watch platform. It's also developing content and acquiring studios to support its Oculus virtual reality platform and advance the broader VR space, and the company's dominant position in social media could reach new dimensions if the new display medium takes off.
Alphabet
Alphabet's (NASDAQ:GOOG)(NASDAQ:GOOGL) Google division is responsible for the world's top search engine and digital advertising platform -- among other leading communications-related products and services. YouTube is the most watched video-streaming service in the U.S., Gmail is the world's second-most-used email client, and the company's Android platform is the world's most used mobile operating system and serves as a foundation for a huge array of third-party applications.

Alphabet is poised to continue benefiting from its leadership in the search engine space. The strength of the company's related digital-advertising business gives it the opportunity to pursue resource-intensive projects including developing, self-driving cars and a wide range of artificial intelligence initiatives, and some of these investments will likely have huge payoffs.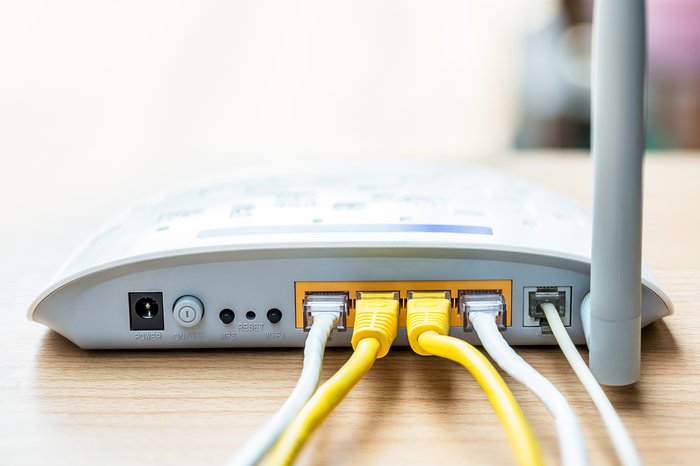 How to analyze communication stocks
The communication sector is broad, encompassing many different fields, so it's generally best to compare communication companies that mostly operate in the same industries or are at similar stages of growth.
Keeping track of user-base levels and engagement trends can provide insights into how a business or product is performing relative to the competition and what a business's earnings trajectory might be in the near term. Investors can use this data to estimate how much revenue or earnings a company, business segment, or individual service is generating per user and how performance might shift if per-user monetization or overall user-base size were to change. Companies won't always provide that information, but it's sometimes possible to get relevant data from third-party sources such as NPD Group, Nielsen, and AppAnnie.
Companies that return cash to shareholders through dividends can deliver strong returns even if the businesses are increasing earnings relatively slowly. Within the communication services sector, telecommunications companies are more likely to pay big dividends than information technology companies.
Earnings growth for telecoms typically lags behind that of leading information technology companies, but dividend payments can create the potential for dependable returns and incentivize stock ownership. When analyzing dividend stocks, it's a good idea to pay attention to metrics including dividend yield, the percentage of earnings or free cash flow used to cover dividend distributions, and the number of consecutive years a company has increased its payout.
Investors should also pay attention to a company's expenses and whether spending is paying off over time. Within the telecommunications space, it's important to keep track of capital expenditures -- the amount companies are investing to acquire and maintain crucial infrastructure such as internet cables, satellites, and cell towers. Within the information technology space, investors should look at research and development (R&D) and content spending to get an idea of how much companies are putting into creating technology and products that can drive growth.
Why the communications sector has big growth potential
Communications services and content will continue to have a big impact on economic development. With computing platforms playing a growing role in everyday life, and 5G internet set to bring about dramatic improvements in network speeds that will pave the way for advancements in fields like autonomous vehicles, smart cities, and virtual reality, telecommunications and information technology companies will experience and create demand for a wide variety of services and products. Investors who back top companies and hold for the long term will likely enjoy strong returns from the communications space.
You might like: