Investing in Communication Stocks
The communication sector is broadly defined these days, encompassing everything from 100-year-old legacy media companies to internet stocks. Information technology companies use computers and software to help businesses and individuals stay connected, while telecommunications companies provide the infrastructure and services for distributing information. Television broadcast networks, broadband internet, and mobile wireless networks are also part of the communication sector.
As we grow increasingly connected (and physically apart), the ability to communicate and send and receive information over distances becomes increasingly important. The communication sector will continue to produce important and valuable companies. Here are five of the better stocks that are communicating with investors:
Best communication stocks
| Company | Market Cap | Description |
| --- | --- | --- |
| T-Mobile | $150 billion | One of three big wireless telecom service providers with a leading 5G network in the U.S. |
| Comcast | $246 billion | The largest cable TV and internet service provider in the U.S. and the largest cable provider in the UK (Sky). Also owns NBCUniversal, a large media company in the U.S. |
| Netflix | $291 billion | Media company specializing in direct-to-consumer distribution over the internet. |
| Alphabet | $1.98 trillion | Technology conglomerate with a leading internet search engine, email service, and video streaming platform, among other properties. |
| Meta Platforms | $933 billion | The largest social media company in the world and owner of Facebook and Instagram. Also owns two of the biggest mobile messaging platforms and the leading virtual reality platform. |
T-Mobile
T-Mobile is a leading wireless phone and internet service provider in the U.S. The company finds itself in an advantageous position following its acquisition of Sprint in 2020, which provided it with valuable mid-band radio spectrum.
The carrier has deployed that spectrum quickly, building out the biggest 5G network in the U.S., and its coverage is well ahead of its biggest competitors. Going forward, T-Mobile ought to be able to attract customers based on the strength of its brand and service instead of relying on heavy promotions like it did in the previous decade.
T-Mobile is also rolling out home internet service in rural markets where its network capacity exceeds demand. As part of its merger with Sprint, it committed to covering 90% of rural households with home internet over 5G. That's a sizable opportunity for the business since most rural areas have limited options for broadband internet.
Comcast
Comcast is the largest cable television and internet service provider in the U.S. While pay-TV subscribers continue to decline, its broadband subscriber base is climbing. Comcast is well positioned to compete with wireless companies. Its cable network is low-maintenance, and it can upgrade service with low incremental costs.
In 2018, the company acquired a majority stake in Sky, a leading pay-TV operator in the UK and other European countries. It also operates a media company that produces sports, news, and entertainment television for its European audience.
Comcast's NBCUniversal is one of the biggest media companies in the world, with global film and television productions, as well as a broad portfolio of U.S. cable and broadcast television networks. With access to Sky's customers, Comcast may expand the reach of NBCUniversal's productions.
Comcast's core cable business is on strong footing, and NBCUniversal ought to be able to offset declines in pay-TV subscribers with the support of the biggest cable distributor in two countries. Comcast is also exploring new opportunities in wireless phone service and video streaming as its legacy businesses face challenges.
Netflix
Netflix has grown to become one of the most important media companies in the world over the past 15 years. Originally a DVD-rental service, it pivoted to streaming video in the late 2000s, distributing licensed content to its subscribers. Now the company spends almost $20 billion annually on both licensed and original content for its 200 million-plus global subscribers.
Netflix is a beneficiary of the shift away from pay-TV to streaming entertainment. As the market leader in the space, it has the capital to invest in more content than its competitors and take more risks with its budget, resulting in some of the best and most popular shows on television.
Alphabet
The core of Alphabet is Google, which encompasses its namesake leading internet search engine, YouTube, Gmail, Android, and more. Google's services are used by billions of people around the world, making it integral to how we communicate in modern life.
Google's business is primarily supported by advertising. Its search engine is able to serve highly targeted ads based on search terms, and Google's user data collected from its other products such as YouTube, Gmail, or Maps helps to improve its targeting. The sheer number of people using its services makes it extremely attractive to advertisers looking to reach a broad audience, but its targeting capabilities make it suitable for any advertiser.
As the owner of the most popular mobile operating system, Google largely controls its own destiny. While other digital advertising companies are subject to the whims of the platforms that host their products, Google is insulated from their impact. Additionally, its reliance on real-time search queries as the basis for its ad products means it doesn't fully rely on user profiles to target ads.
Meta Platforms
Meta Platforms changed the way we connect with friends and acquaintances with Facebook, and it has built Instagram into much more than just a photo-sharing app. It counts billions of users across its messaging apps -- WhatsApp and Messenger. Meta's products are the primary way some people communicate with others today.
The vast majority of Meta's revenue comes from digital advertising on Facebook and Instagram. To that end, it uses its troves of user data to develop accurate user profiles and serve up the right ad at the right time to the right person for maximum effectiveness. As a result, its ads earn a premium price from marketers. While the company faces headwinds from changes to data collection across apps on mobile operating systems, it's still in a much stronger position than other social media companies.
Meanwhile, Meta is working to develop key technologies and platforms for the metaverse, the next iteration of the internet involving virtual and augmented reality. The company has changed its name to sharpen its focus. The metaverse is viewed as an extended reality where people can work, play, and stay connected with friends and acquaintances. Owning the primary platform for accessing the metaverse could prove extremely beneficial for the digital advertising company.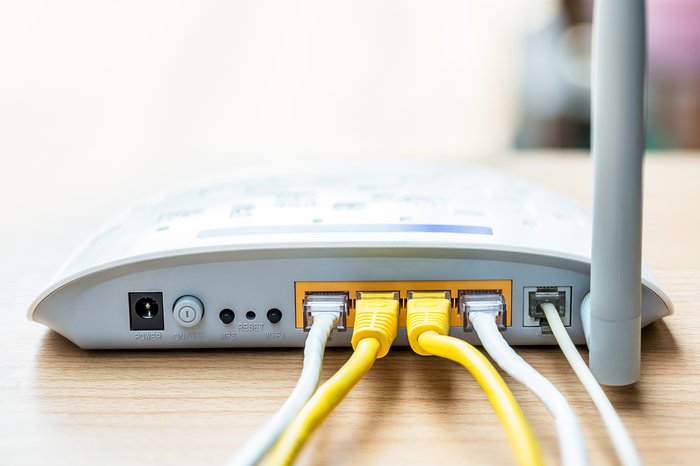 How to analyze communication stocks
The communication sector is broad and encompasses many different fields, so it's generally best to compare communication companies that mostly operate in the same industries or that are at similar stages of growth.
A communication company's user base size and engagement trends can provide insights into how a business or product is performing relative to the competition. Investors can estimate how much per-user revenue or earnings a company, business segment, or individual service is generating and can gauge how the company or unit's performance might be affected if per-user monetization or the overall network size significantly changes. Many communications companies across industries will break out revenue on a per-account basis, providing a good measuring stick for comparing it to peers.
Companies that return cash to shareholders through dividends can deliver strong results even if earnings increase relatively slowly. Within the communication services sector, telecommunications companies are more likely to pay dividends than information technology companies, although their earnings growth is typically slower. When analyzing dividend-paying stocks, the key metrics include dividend yield, cash flow, and the number of consecutive years a company has increased its payout.
Investors should also pay attention to a company's expenses and whether those expenses are generating profit. For telecommunications companies, it's important that capital expenditures -- money that companies invest to acquire and maintain crucial infrastructure such as internet cables, satellites, cell towers, and radio spectrum licenses -- are kept under control. For information technology companies, research and development and content spending are indicators of how much companies are prioritizing the creation of technology and products that can drive growth.
Communication sector is poised to grow
The amount of data moving over long distances is growing every year. Whether it's a simple text message on a mobile device, a film streamed over the internet, or important classified business communications, internet connectivity and 5G networks will only increase in importance, along with platforms that deliver information. Buying strong companies across the communications sector should produce good returns for investors as this trend continues.
You might like: